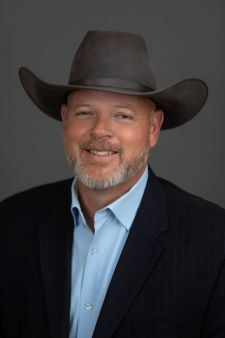 Brian is a fourth generation rancher, raised on the ranch north of Jamestown that he currently owns and operates. Brian officially began managing the family's ranch in 1997 and then purchased it from his parents in 2012.
​
The operation currently consists of;
a larger commercial cow/calf herd that calves from May 15th to July 1st
a fall herd that calves from September 1st thru October 15th
a backgrounding and finishing feedlot, and
a heifer development and yearling program.
The ranch operates on 6000+ acres of native prairies in central Stutsman County. ​Brian incorporates, regenerative cell grazing, cover crop/ residue grazing, no till into his operation.
Areas of expertise are:
Goal setting/Decision making
Monitoring & Recordkeeping
Fencing
Cropland Aftermath Grazing
Grazing Management/Rotations
Livestock Movement
Water development/Placement
Grazing lands for wildlife
Cover Crops
Contact Information:
Phone: 701-269-0532
Email: brian.amundson@barvranch.net