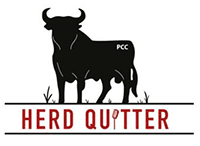 Herd Quitter Podcast: Diversified Ranch Businesses
Produced By Jared Luhman
Featuring NDGLC Chairman Jerry Doan
Jerry and his family have built an extremely diverse and profitable ranch with enterprises ranging from cow/calf and bison production to hunting, agritourism and even a brewery. Hear how this diversification as well as holistically managing his ranch has created a profitable, enjoyable and resilient ranch business.
Resources mentioned: - Holistic Management Class - https://holisticmanagement.org/ - North Dakota Grazing Lands Coalition
As always, check us out at Herd Quitter Podcast on Facebook and Instagram as well as at Herdquitterpodcast.com. You can also check out Pharocattle.com for more information on how to put more fun and profit back into your ranching business!